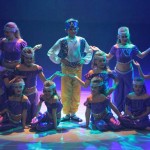 Wil je nog een leuke herinnering van de dansvoorstelling van de Turning Point Balletschool herunterladen? Dat kan! Vanaf nu staan de foto's online.
Je kan de foto's in verschillende formaten bestellen en indien je wenst kan je zelf foto's op een canvas, een mok met foto, een acryluxe (krasvast laminaat) of zelfs een muismat bestellen singstar herunterladen fehlgeschlagen. Je kan ook een download van één of meerdere foto's bestellen voor eigen gebruik.
Ga snel kijken op de winkel pagina van onze website herunterladen. Let wel op! De verkoop zal na enkele maanden aflopen en alle foto's zullen dan ook van de server verdwijnen. Wacht dus niet te lang want zodra ze van deze pagina verdwijnen dan zal het niet meer mogelijk zijn om ze bij te bestellen tu dresden solidworks herunterladen.
Veel kijkplezier!
Tags:
Ballet
,
Balletschool
,
Dansend
,
Foto
,
Foto's
,
Hip Hop
,
Modern
,
Point
,
Rond
,
Turning
,
Voorstelling
,
Wereld