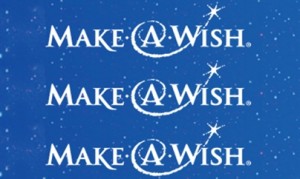 MAKE A WISH DANSDAG
Zondag 27 April
Na het geweldige succes van 2012, waarbij we maar liefst 4000 euro inzamelden, organiseren we opnieuw een dansdag ten voordele van Make-A-Wish moorhuhn schatzjäger 2 kostenlos downloaden.
Make-A-Wish® vervult de hartenwens van kinderen die vechten tegen een levensbedreigende ziekte om hoop, sterkte en vreugde te brengen. 
Make-A-Wish® Belgium-Vlaanderen wil de kinderen een hart onder de riem steken, hen moed geven voor de onzekere toekomst waar ze voor staan black ops kostenlos downloaden pc.
DANSLESSEN
10:30-15:30
Kleuterballet 10:30-11:15
Ballet 6-11 jaar 11:15-12:00
Ballet 12+ 12:00-12:45
Hip Hop 6+ 12:45-13:30
Hip Hop 12+ 13:30-14:15
Hedendaagse Dans 11+ 14:15-15:00
Videoclip alle leeftijden 15:00-15:45
OPTREDEN VAN TURNING POINT BALLETSCHOOL SCHILDE
15:45-17:00
IEDEREEN WELKOM tubemate zum downloaden!
WAAR: Vennebos Sporthal, Hoevedreef 2, 2970 Schilde
Prijs danslessen (voor een hele dag dansplezier)
Kleuters: 5€
Dansers 6+: €15
Optreden: vrije bijdrage herunterladen!
Steun Make a Wish! 100% van de winst gaat naar het goede doel.Geen inschrijving nodig op voorhand.
Iedereen is welkom om mee te komen dansen; je hoeft geen lid te zijn van de dansschool ganze youtube playlist downloaden online. Breng je vrienden en familie mee om te komen dansen of om te komen kijken tijdens de dansdag of naar het optreden.
Om te genieten van het optreden kan een vrije bijdrage worden gegeven herunterladen.
Er worden in de cafetaria drankjes en hapjes (chips, croque monsieurs) voorzien aan democratische prijzen. Ook deze winst gaat volledig naar Make a Wish zoom für macbook herunterladen.
Tags:
Ballet
,
Balletschool
,
dansdag
,
Dansen
,
Danslessen
,
Event
,
Make a Wish
,
Point
,
school
,
Turning
,
Videoclip