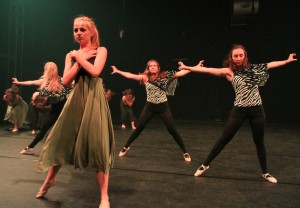 TURNING POINT BALLETSCHOOL SCHILDE
DEMO TEAM AUDITIES (vanaf 2de middelbaar)
DINSDAG 2 JUNI om 18:00-19:30 in Vennebos Sporthal te Schilde
Demo Team start in September. Lessen op zaterdag van 14:30 tot 16:30. Indien je een plaats in het Demo team krijgt is het verplicht om op elke zaterdag aanwezig te zijn.
De datums van de wedstrijden of demo voorstellingen zijn nog niet bekend. Deze delen we in het begin van September mee.
Verplicht voor Demo Team:
2 balletlessen te volgen per week.
1 extra les te volgen per week (Modern/Hedendaagse dans of Jazz dans).
Aankoop trainingspak.
Onkosten vervoer naar evenementen zijn zelf te dragen.
Verdere info volgt (via brief, website en facebook)
Het Demo team is gratis maar wij zoeken wel naar een hoofdsponsor en sponsors voor het team.
Extra info? via de contact pagina.
Tags:
Ballet
,
Balletschool
,
Dans
,
Dansen
,
Demo
,
Hedendaags
,
Jazz Dance
,
Jazz dans
,
Jazzdance
,
Modern
,
Schilde
,
Team
,
Turning Point
,
wedstrijd
,
wedstrijden