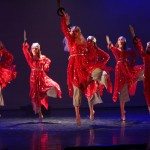 Het volgende optreden van de Turning Point Balletschool zal doorgaan op Vrijdag 16, Zaterdag 17 en Zondag 18 maart 2012 in Wuustwezel individual music tracks.
Hou deze datum dus zeker vrij in je agenda en nodig iedereen uit om te komen kijken.
Dit jaar zal het thema "rond de wereld" zijn. De dansers van Turning Point Balletschool zullen tijdens de voorstelling klassiek ballet, Hip Hop, Jazz Dans en Hedendaagse Dans tonen samsung cannot be downloaded at the moment.
Repetities in het theater: dinsdag 13, woensdag 14 en donderdag 15 maart. (na de school uren verplicht!)
Locatie:
GC Kadans
Achter d'Hoven 15
2990 Wuustwezel
Hou de website in het oog voor meer informatie thunderbird images.
Tags:
Ballet
,
Balletschool
,
Dans
,
Hedendaags
,
Hedendaagse
,
Hip Hop
,
Jazz dans
,
Klassiek
,
Optreden
,
Schilde
,
Turning Point