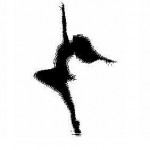 Iedereen die voor de eerste keer bij ons Hip Hop of Broadway Jazz Dance wil volgen kan dit in een eerste gratis proefles herunterladen.
Op deze manier kan je zowel kennis maken met de beide dance stijlen alsook met onze nieuwe lerares Kayla Janssen.
De proeflessen vinden plaats op 12 september in de Wonderwijzer Sportzaal, Schoolstraat 35 te schilde spss herunterladen fh münster. Onderaan kan je de uren voor de verschillende proeflessen terug vinden.
Proefles Broadway Jazz Dance
6-8 jaar 13:30-14:30
9-11 jaar 14:30-15:30
12+ 15:30-16:30
Proefles Hip hop
7-11jaar 17:00-18:00
12+ 18:00-19:00
Voor meer informatie of inschrijvingen kan je op onze contact pagina terecht where to disney plus.
Tags:
Balletschool
,
Dance
,
Dans
,
Dansen
,
Hip Hop
,
Jazz
,
Point
,
Schilde
,
school
,
Schoten
,
Turning
,
Wijnegem
,
zoersel